Hi everyone. I'm a 3rd year design student at Arizona State University. I also have a B.S. in mechanical engineering. I do not have CP. This semester I am doing a housewares project. I decided to design a kitchen knife for people with CP. One of the occupational therapist (OTs) I met with suggested I seek some feed back on an online forum. What a great idea! So here I am. Looking for some feedback and advice.
Why a knife you ask? My wife's aunt owns a restaurant that is staffed by people with disabilities. She is constantly complaining about needing better cutlery for her staff. So I thought, why not try to design a knife! So that's where the idea came from.
So far, I have done as much research as I can on my own about CP. I've also met with a hand full of OTs. During my research, I've found a lot of adaptive equipment for eating but not much for the preparation of food (I did find some adaptive cutting boards). I have come up with some very rough cardboard mockups of different knife concepts that I thought might help someone with CP. Please let me know what you think! i.e. what's important, what's not, what's a good idea, what's not, anything aspect of using a knife I overlooked. I welcome any and all criticism.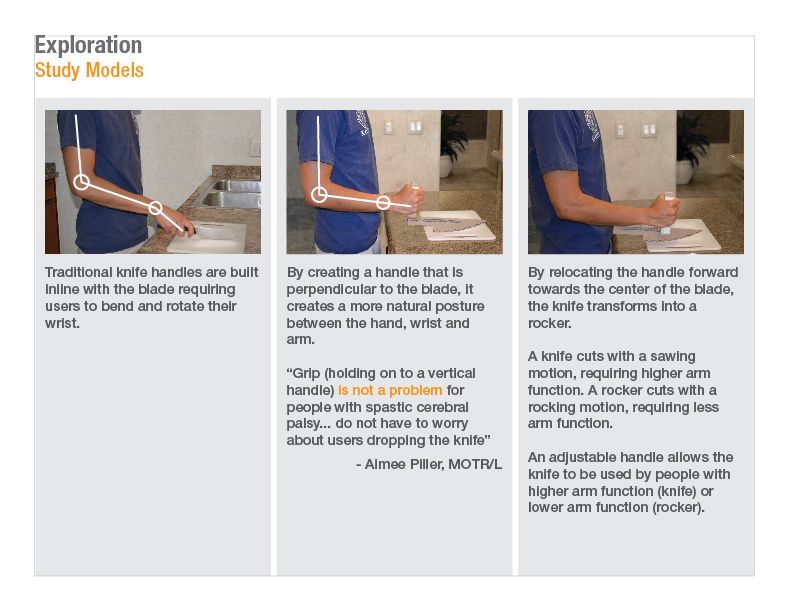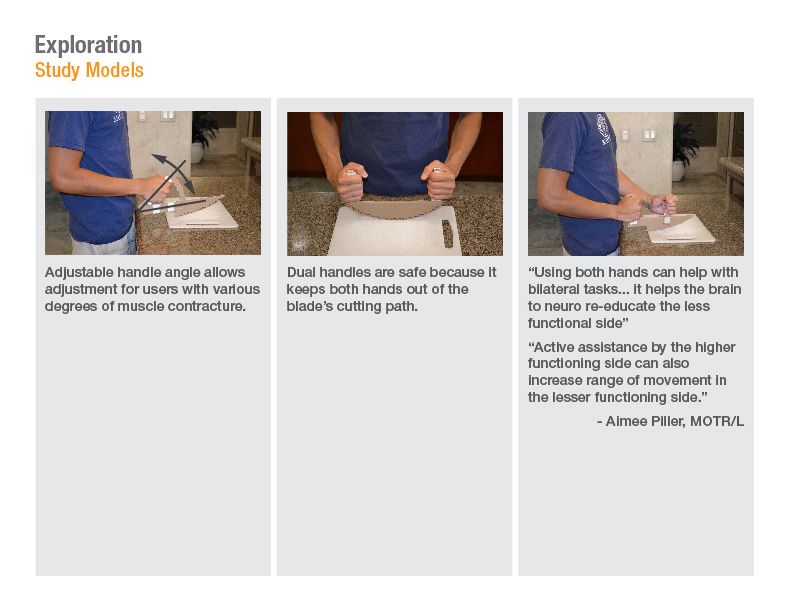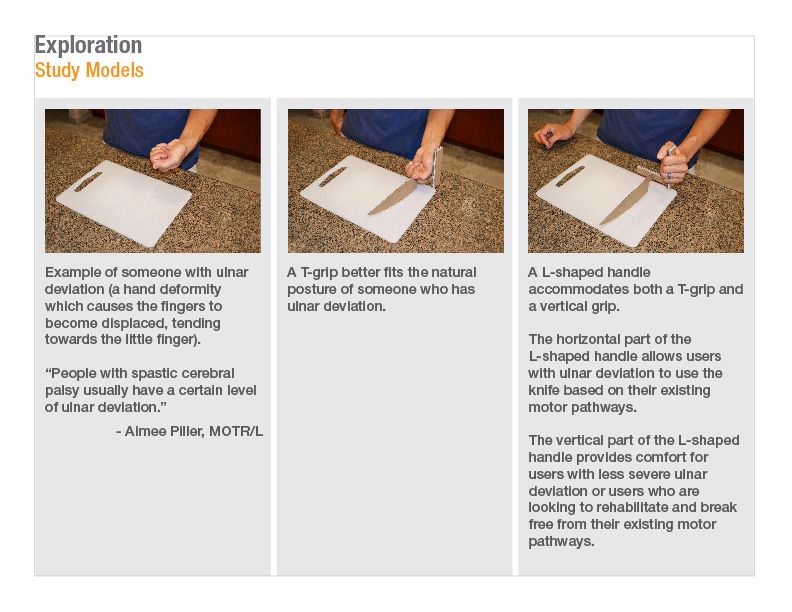 My target audience are mid to high functioning individuals with CP. Age group: teenagers and up.
My goal for this knife is to 1) help someone with CP to improve their cooking experience (make it easier to use a knife) or to aid someone to rehabilitate and gain more range of motion.
Again. I really appreciate any feedback or insight you guys can provide. Thanks!